2 Grain Elevators with 558,000 Bushel Storage Capacity - Selling on Wed, April 18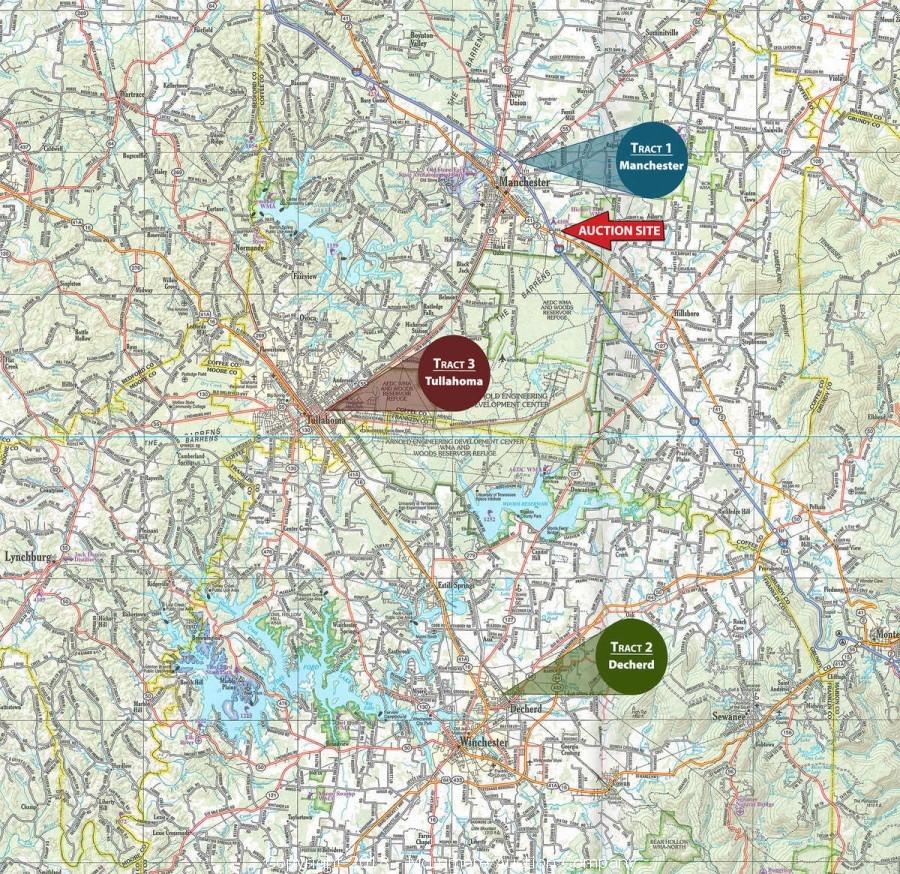 McLemore Auction Company, LLC is pleased to work with Schrader Real Estate and Auction Company, Inc. to market three grain elevators with a combined 920,000 bushel storage capacity for Kokomo Grain Company. These properties are located in Manchester, Decherd, and Tullahoma, TN. The auction will take place on April 18 at 1 PM CT at the Manchester-Coffee County Conference Center. For more information about the grain elevators, please visit www.schraderauction.com.
Please note: Owners have accepted a pre-auction offer on the Manchester facility. It will not be offered in the live auction.
3 Grain Elevators with 920,000 Bushel Storage Capacity
Tract 1: 362,000 bushel storage capacity, four grain legs, office, shop building, truck scale, 3 phase electric in Manchester, TN
Tract 2: 278,000 bushel storage capacity, three grain legs, office, Mettler truck scale, and 3 phase electric in Decherd, TN
Tract 3: 280,000 bushel storage capacity, 2 grain legs, office building, large parking area, and 3 phase electric in Tullahoma, TN
Auction Manager: 
Will McLemore, CAI 
(615) 636-9602 
will@mclemoreauction.com
Item Location:

ASK ABOUT THIS ITEM