Waterfront Home, Three Building Lots and Three Boat Slips in Points of Pickwick Subdivision near Savannah, TN (7)
All items closed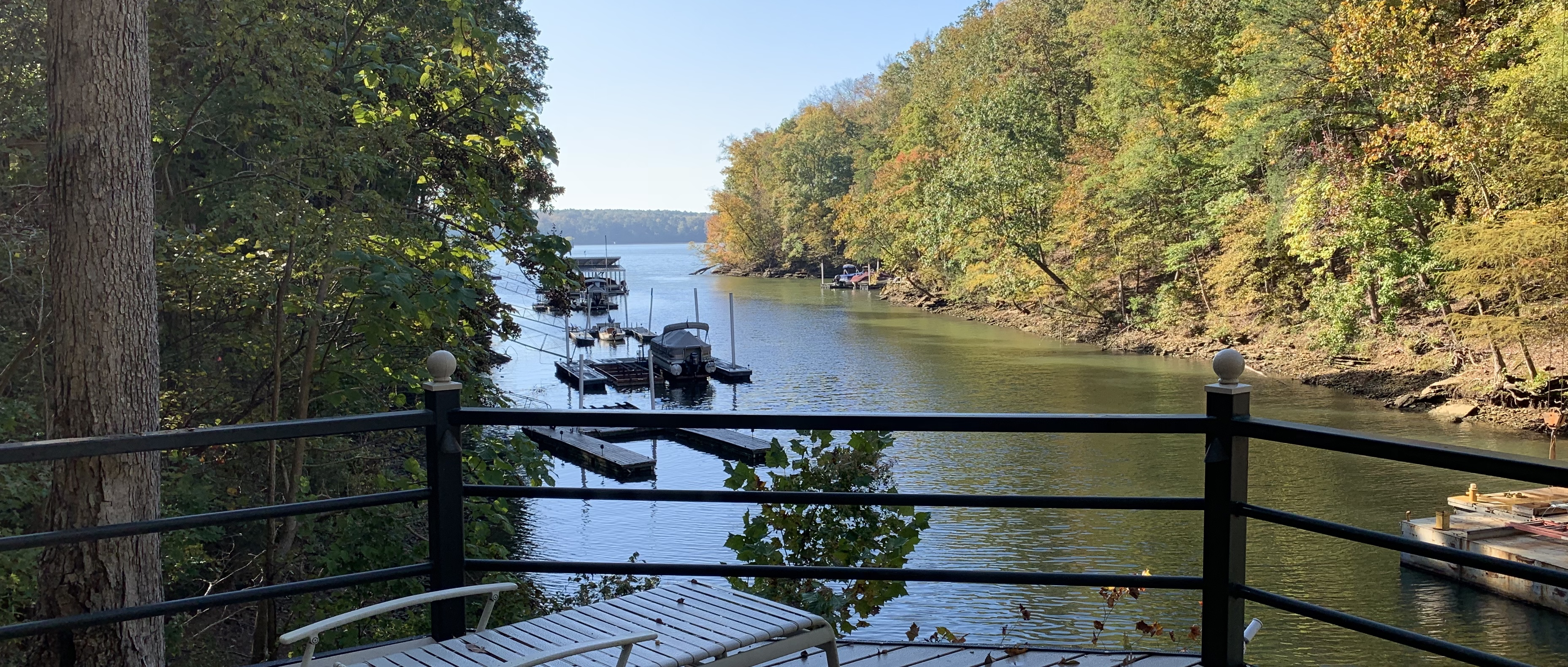 McLemore Auction Company, LLC and Heritage Auction and Real Estate, Inc., are pleased to offer this waterfront home, lots and boat slips at absolute online auction. The properties are located in in the highly sought after gated community, Points of Pickwick, near Savannah, TN.
Auction Manager:
Will McLemore
(731) 400-4013
will@mclemoreauction.com

« Back to list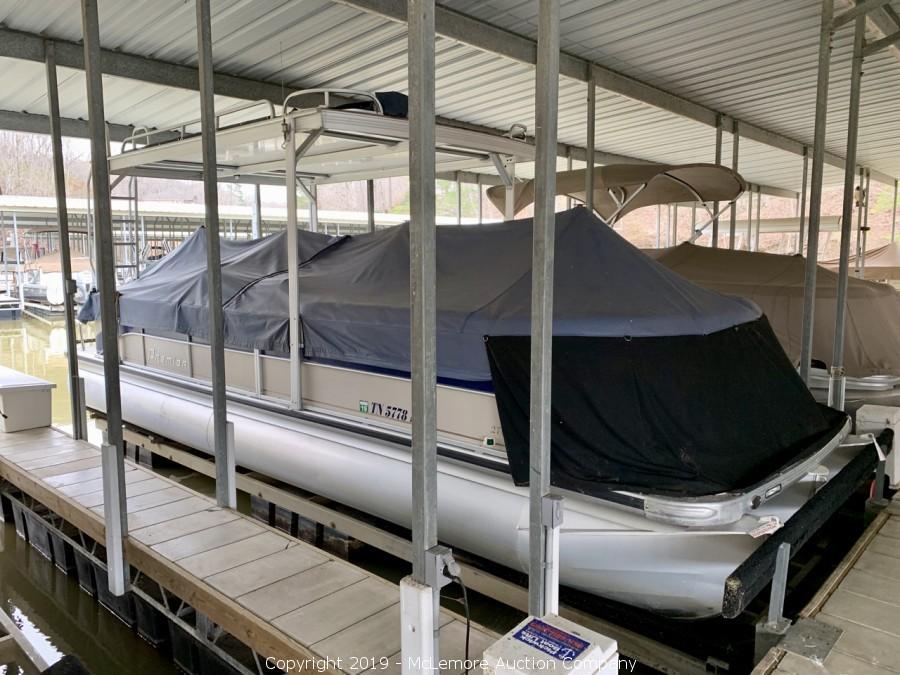 Lot #C0010:
Boat Slip in Point Harbor Marina - Must Own or Purchase Lot in Points of Pickwick to Own Boat Slip
Bidding is

closed

.
High Bid:
$24,750.00
NA
Bidding Ended:
Wed, Mar 6 12:14:04 pm CT
High Bidder:
cowman
Bid Increment:
$250.00
Starting Bid:
$1.00
Item Location:

Point Harbor Marina

,

Savannah

,

TN

38372

Item has been viewed 1,047 times.

Boat Slip C-10 in Point Harbor Marina
Lift Included
Lift Configured for Pontoon Boat
Currently Occupied by 2003 27' Premier Pontoon Boat, Also in Auction
Ownership of Boat Slips in Point Harbor Marina is restricted to lot owners in Points of Pickwick Subdivision. If you do not own a lot or do not plan to buy one in this auction or otherwise, please do not bid on this boat slip.
Slip Dues are $500 per Year
Does not include dock storage box adjacent to slip.
| | | |
| --- | --- | --- |
| Bid Date | Bid Amount | Bidder |
| Mar 6, 2019 - 10:45:58 AM | $24,750.00 | icowman |
| Mar 6, 2019 - 10:45:58 AM | $24,500.00 | ipianoman |
| Mar 6, 2019 - 10:45:41 AM | $24,250.00 | icowman |
| Mar 6, 2019 - 10:45:41 AM | $24,000.00 | ipianoman |
| Mar 6, 2019 - 9:48:56 AM | $23,750.00 | icowman |
| Mar 6, 2019 - 9:48:56 AM | $23,500.00 | ipianoman |
| Mar 6, 2019 - 9:35:03 AM | $23,250.00 | icowman |
| Mar 6, 2019 - 9:35:03 AM | $23,000.00 | ipianoman |
| Mar 6, 2019 - 7:33:55 AM | $22,750.00 | icowman |
| Mar 6, 2019 - 7:33:56 AM | $22,750.00 | ipianoman |
| Mar 6, 2019 - 7:33:40 AM | $22,500.00 | icowman |
| Mar 6, 2019 - 7:33:40 AM | $22,250.00 | ipianoman |
| Mar 6, 2019 - 7:33:31 AM | $22,000.00 | icowman |
| Mar 6, 2019 - 7:33:31 AM | $21,750.00 | ipianoman |
| Mar 6, 2019 - 7:32:12 AM | $21,500.00 | icowman |
| Mar 6, 2019 - 7:32:12 AM | $21,250.00 | ipianoman |
| Mar 6, 2019 - 7:30:51 AM | $21,000.00 | icowman |
| Mar 6, 2019 - 7:30:51 AM | $20,750.00 | ipianoman |
| Mar 6, 2019 - 7:29:57 AM | $20,500.00 | icowman |
| Mar 6, 2019 - 7:29:57 AM | $20,250.00 | ipianoman |
| Mar 5, 2019 - 11:43:51 AM | $20,000.00 | icowman |
| Mar 5, 2019 - 11:43:52 AM | $20,000.00 | i25819 |
| Mar 5, 2019 - 11:43:30 AM | $19,750.00 | icowman |
| Mar 5, 2019 - 11:43:30 AM | $19,500.00 | i25819 |
| Mar 5, 2019 - 11:43:17 AM | $19,250.00 | icowman |
| Mar 5, 2019 - 11:43:17 AM | $19,000.00 | i25819 |
| Mar 5, 2019 - 11:43:04 AM | $18,750.00 | icowman |
| Mar 5, 2019 - 11:43:04 AM | $18,500.00 | i25819 |
| Mar 5, 2019 - 11:00:59 AM | $18,250.00 | icowman |
| Mar 5, 2019 - 11:00:59 AM | $18,000.00 | i3029643 |
| Mar 5, 2019 - 10:35:14 AM | $17,250.00 | i3029643 |
| Mar 5, 2019 - 10:35:14 AM | $17,000.00 | icowman |
| Mar 4, 2019 - 10:06:01 PM | $16,750.00 | icowman |
| Mar 4, 2019 - 10:06:01 PM | $16,500.00 | iUngaro |
| Mar 4, 2019 - 10:02:53 PM | $16,250.00 | icowman |
| Mar 4, 2019 - 10:02:53 PM | $16,000.00 | iUngaro |
| Mar 4, 2019 - 8:35:01 PM | $15,250.00 | icowman |
| Mar 4, 2019 - 8:35:01 PM | $15,000.00 | i3029643 |
| Mar 4, 2019 - 3:34:49 PM | $14,250.00 | i3029643 |
| Mar 4, 2019 - 3:34:49 PM | $14,000.00 | icowman |
| Mar 4, 2019 - 1:57:26 PM | $13,750.00 | icowman |
| Mar 4, 2019 - 1:57:26 PM | $13,500.00 | i3029643 |
| Mar 4, 2019 - 1:38:17 PM | $13,250.00 | i3029643 |
| Mar 4, 2019 - 1:38:17 PM | $13,000.00 | iTbal430cwy@gmail.com |
| Mar 2, 2019 - 7:40:00 PM | $12,250.00 | iTbal430cwy@gmail.com |
| Mar 2, 2019 - 7:35:28 PM | $12,000.00 | icowman |
| Mar 2, 2019 - 7:35:29 PM | $12,000.00 | iTbal430cwy@gmail.com |
| Mar 2, 2019 - 4:26:32 PM | $10,350.00 | icowman |
| Mar 2, 2019 - 4:14:15 PM | $10,100.00 | iGumbo |
| Mar 2, 2019 - 4:14:15 PM | $10,000.00 | iTbal430cwy@gmail.com |
| Mar 2, 2019 - 4:13:24 PM | $9,600.00 | iTbal430cwy@gmail.com |
| Mar 2, 2019 - 4:13:24 PM | $9,500.00 | iGumbo |
| Mar 2, 2019 - 1:25:53 PM | $8,600.00 | iTbal430cwy@gmail.com |
| Mar 1, 2019 - 10:22:57 PM | $8,500.00 | icowman |
| Mar 1, 2019 - 10:22:57 PM | $8,400.00 | ipianoman |
| Mar 1, 2019 - 10:21:33 PM | $8,300.00 | icowman |
| Mar 1, 2019 - 10:21:33 PM | $8,200.00 | ipianoman |
| Mar 1, 2019 - 9:58:40 PM | $8,100.00 | icowman |
| Mar 1, 2019 - 9:58:40 PM | $8,000.00 | ipianoman |
| Mar 1, 2019 - 2:09:45 PM | $7,700.00 | ipianoman |
| Feb 28, 2019 - 8:57:57 PM | $7,600.00 | icowman |
| Feb 28, 2019 - 4:22:06 PM | $7,500.00 | iUngaro |
| Feb 28, 2019 - 4:22:06 PM | $7,400.00 | iGumbo |
| Feb 28, 2019 - 4:21:10 PM | $6,800.00 | iUngaro |
| Feb 28, 2019 - 4:21:10 PM | $6,700.00 | iGumbo |
| Feb 27, 2019 - 9:06:58 PM | $6,600.00 | iUngaro |
| Feb 27, 2019 - 9:06:58 PM | $6,500.00 | ielliemae |
| Feb 27, 2019 - 9:04:11 PM | $6,100.00 | iUngaro |
| Feb 27, 2019 - 9:04:11 PM | $6,000.00 | ielliemae |
| Feb 27, 2019 - 9:02:24 PM | $5,600.00 | iUngaro |
| Feb 27, 2019 - 9:02:24 PM | $5,500.00 | ielliemae |
| Feb 27, 2019 - 9:02:00 PM | $5,050.00 | ielliemae |
| Feb 27, 2019 - 9:01:02 PM | $5,000.00 | iUngaro |
| Feb 27, 2019 - 9:01:03 PM | $5,000.00 | ielliemae |
| Feb 27, 2019 - 9:00:17 PM | $4,050.00 | iUngaro |
| Feb 27, 2019 - 9:00:17 PM | $4,000.00 | ielliemae |
| Feb 27, 2019 - 8:52:55 PM | $3,250.00 | iUngaro |
| Feb 27, 2019 - 8:52:55 PM | $3,200.00 | ielliemae |
| Feb 27, 2019 - 8:49:37 PM | $3,050.00 | ielliemae |
| Feb 27, 2019 - 8:49:22 PM | $3,000.00 | iUngaro |
| Feb 27, 2019 - 8:49:23 PM | $3,000.00 | ielliemae |
| Feb 27, 2019 - 8:49:10 PM | $1,550.00 | iUngaro |
| Feb 27, 2019 - 8:49:10 PM | $1,500.00 | ielliemae |
| Feb 27, 2019 - 7:15:39 PM | $1,225.00 | iUngaro |
| Feb 26, 2019 - 12:39:45 PM | $1,175.00 | iBigPop |
| Feb 26, 2019 - 12:39:45 PM | $1,150.00 | iUngaro |
| Feb 26, 2019 - 10:59:15 AM | $1,125.00 | iUngaro |
| Feb 26, 2019 - 10:59:15 AM | $1,075.00 | iBigPop |
| Feb 25, 2019 - 6:42:54 PM | $1,025.00 | iUngaro |
| Feb 25, 2019 - 6:42:36 PM | $1,000.00 | iDelhlisa |
| Feb 25, 2019 - 6:42:37 PM | $1,000.00 | iUngaro |
| Feb 15, 2019 - 3:05:33 PM | $625.00 | iDelhlisa |
| Feb 15, 2019 - 3:05:33 PM | $600.00 | iMontgomery |
| Feb 15, 2019 - 8:56:04 AM | $536.00 | iDelhlisa |
| Feb 15, 2019 - 8:56:04 AM | $511.00 | iGary T. |
| Feb 13, 2019 - 10:40:36 AM | $510.00 | iGary T. |
| Feb 13, 2019 - 10:40:36 AM | $500.00 | iMontgomery |
| Feb 12, 2019 - 5:11:40 PM | $410.00 | iGary T. |
| Feb 12, 2019 - 5:11:40 PM | $400.00 | iMontgomery |
| Feb 12, 2019 - 4:51:22 PM | $360.00 | iMontgomery |
| Feb 12, 2019 - 4:51:22 PM | $350.00 | iGary T. |
| Feb 12, 2019 - 4:51:03 PM | $235.00 | iMontgomery |
| Feb 12, 2019 - 4:51:03 PM | $225.00 | iGary T. |
| Feb 12, 2019 - 1:12:03 PM | $105.00 | iMontgomery |
| Feb 12, 2019 - 1:12:03 PM | $100.00 | iGary T. |
| Feb 12, 2019 - 11:08:40 AM | $6.00 | iGary T. |
| Feb 12, 2019 - 11:08:40 AM | $5.00 | i22023 |
| Feb 8, 2019 - 7:57:31 PM | $4.00 | iGary T. |
| Feb 5, 2019 - 5:17:39 PM | $3.00 | iSKarich |
| Feb 5, 2019 - 1:55:44 PM | $2.00 | i72720 |
| Feb 5, 2019 - 10:48:58 AM | $1.00 | ispikeintn |