6,536± sf Commercial Building on .6± Acres in Springfield, TN
Bidding Now! -
ends Wed, May 1 at 12:00:00 pm
McLemore Auction Company, LLC is pleased to offer this commercial building in Springfield, TN at online auction. Redevelop or renovate the property to acquire an income producing asset in a prime location. The property is served by all utilities. In conjunction with Keller Williams Realty, Dunn Commercial Group.
Auction Manager:
Will McLemore
(615) 235-0549
will@mclemoreauction.com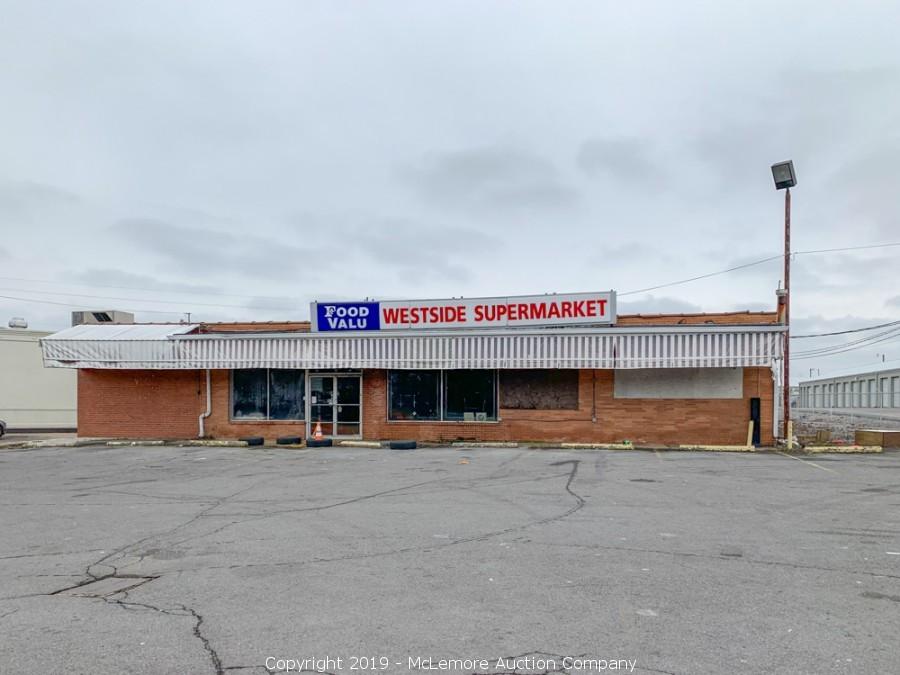 6,536± sf Commercial Building on .6± Acres
Current Bid
$25,250.00
NA
Time Remaining:
8 days, 20 hours, 3 minutes
Extended Bidding:
i
Bidding Ends:
Wed, May 1 12:00:00 pm CT
High Bidder:
KR
Bid Increment:
$500.00
Starting Bid:
$1.00
Item Location:

1302 TN-49

,

Springfield

,

TN

37172

Item has been viewed 4,261 times.

ASK ABOUT THIS ITEM

Robertson County Tax ID: 080P A 012.00
| | | |
| --- | --- | --- |
| Bid Date | Bid Amount | Bidder |
| Apr 20, 2019 - 12:14:12 AM | $25,250.00 | iKR |
| Apr 20, 2019 - 12:13:38 AM | $25,000.00 | i27349 |
| Apr 20, 2019 - 12:13:39 AM | $25,000.00 | iKR |
| Apr 19, 2019 - 4:06:04 PM | $17,250.00 | i27349 |
| Apr 19, 2019 - 4:06:04 PM | $17,000.00 | iKR |
| Apr 19, 2019 - 3:22:09 PM | $16,250.00 | i27349 |
| Apr 19, 2019 - 3:22:09 PM | $16,000.00 | iKR |
| Apr 19, 2019 - 3:20:46 PM | $15,250.00 | i27349 |
| Apr 19, 2019 - 3:20:46 PM | $15,000.00 | iKR |
| Apr 19, 2019 - 3:20:06 PM | $14,750.00 | i27349 |
| Apr 19, 2019 - 3:20:06 PM | $14,500.00 | iKR |
| Apr 17, 2019 - 9:52:42 PM | $14,250.00 | i27349 |
| Apr 17, 2019 - 9:52:42 PM | $14,000.00 | iTmcdermott |
| Apr 16, 2019 - 11:00:06 PM | $13,750.00 | i27349 |
| Apr 16, 2019 - 11:00:06 PM | $13,500.00 | iSamal |
| Apr 16, 2019 - 10:57:48 PM | $13,250.00 | i27349 |
| Apr 16, 2019 - 10:57:48 PM | $13,000.00 | iSamal |
| Apr 16, 2019 - 10:57:33 PM | $12,750.00 | i27349 |
| Apr 16, 2019 - 10:57:33 PM | $12,500.00 | iSamal |
| Apr 16, 2019 - 10:57:18 PM | $12,250.00 | i27349 |
| Apr 16, 2019 - 10:57:18 PM | $12,000.00 | iSamal |
| Apr 16, 2019 - 10:57:01 PM | $11,750.00 | i27349 |
| Apr 16, 2019 - 10:57:01 PM | $11,500.00 | iSamal |
| Apr 9, 2019 - 10:50:18 PM | $11,250.00 | i27349 |
| Apr 9, 2019 - 10:50:18 PM | $11,000.00 | iish5551@att |
| Apr 3, 2019 - 9:37:40 PM | $10,501.00 | i27349 |
| Apr 2, 2019 - 6:43:05 PM | $10,251.00 | i18036 |
| Apr 2, 2019 - 12:56:06 PM | $10,001.00 | i24620 |
| Apr 2, 2019 - 12:56:06 PM | $10,000.00 | i27349 |
| Apr 2, 2019 - 12:23:38 PM | $5,050.00 | i27349 |
| Apr 2, 2019 - 12:22:51 PM | $5,000.00 | i20960 |
| Apr 2, 2019 - 12:22:52 PM | $5,000.00 | i27349 |
| Apr 2, 2019 - 12:18:31 PM | $1.00 | i20960 |